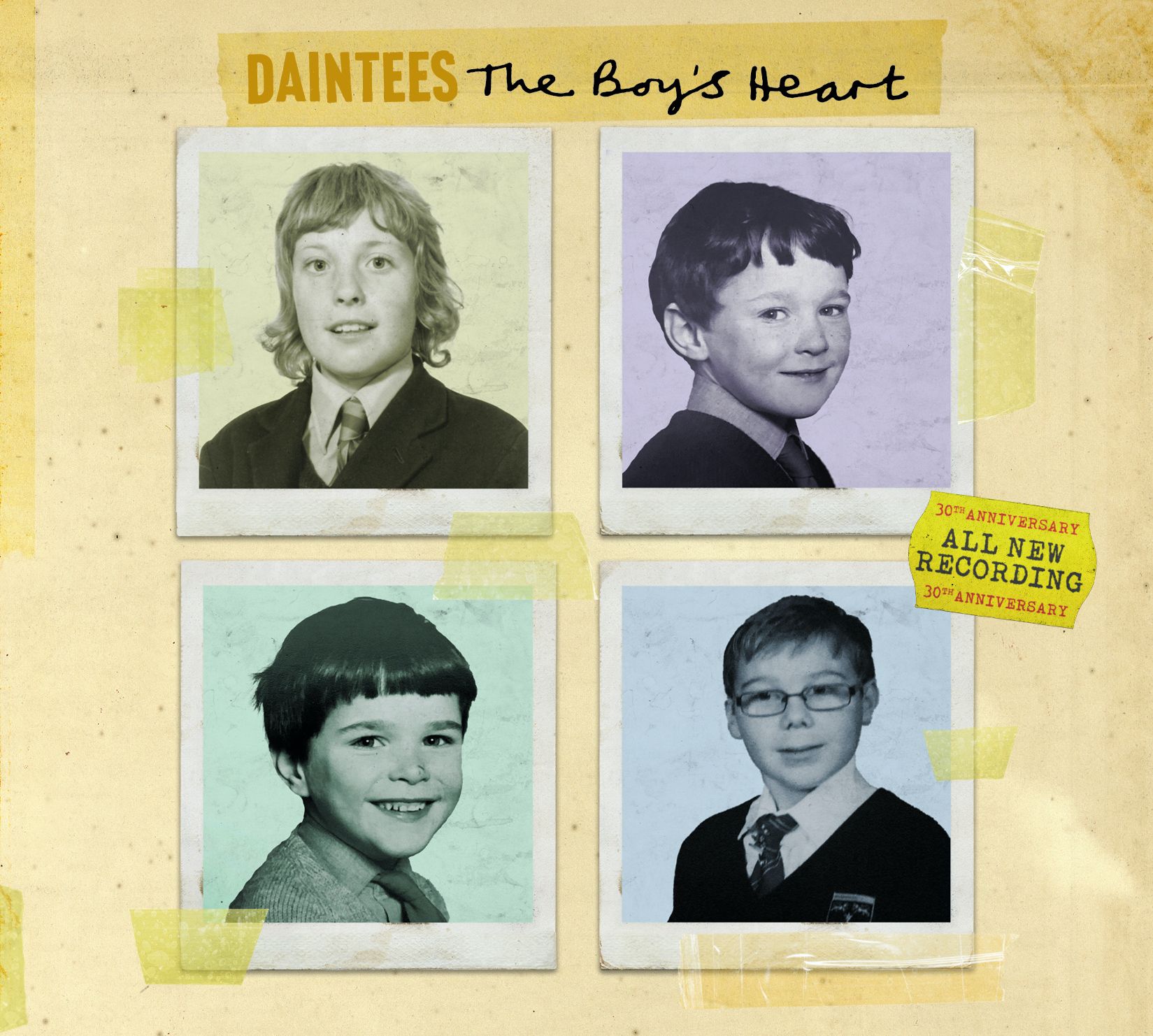 Hello and welcome to Feb 2021's Newsletter. 
I sure hope everyone is doing okay, it's been a tough old year and finally The Boy's Heart 30th Anniversary is complete and into production. It has been a fascinating journey time travelling 30 years, getting back on a saddle we rode some 30 years ago. 
It was a delightful experience re-connecting with brothers Gary and Anth Dunn, who I have known since my late teens, they are still sharp and as funny as ever and as usual, contributed beautifully to this very special project. Newly recruited is drummer Charlie Smith, grandson of our original drummer Paul Smith, who even found time to come down to the session to cheer his grandson on, so many stories and great old times. 
In order to promote this album, which will be released both on vinyl and cd from 8am on the 29th January, we will be giving away a free 4 track EP as a download to the first 100 purchases of both the vinyl and the cd. 
The free EP contains songs from each of the following four albums, The Boy's Heart 30 Big Sky New Light    Pink Tank Joy You Give   Salutation Road 30 We Are Storm and  Angels in Sandshoes Dance The Last Goodbye,  a beautiful album by Anna Lavigne and me. 
Yes, the first 100 to purchase these pre-orders (on either vinyl or cd) will qualify for the free EP. 
Bandcamp - https://daintees.bandcamp.com/  
Also, anyone buying 3 of the 4 cd's featured on the free EP will receive a free 4th album. 
For example, if you purchase Boy's Heart 30, Pink Tank & Angels in Sandshoes, you will automatically qualify for a free Salutation Rd 30, this is available in any combo, 3 for 4!  All four can fit into one bag so no extra package costs, though postage could be up because of weight, but not much as our chosen medium of Eco-Packs are super light. 
Turnaround time:  BH Cd ready to ship Feb 21st, 2021 and BH vinyl ready to ship 30th April 2021. 
BIG SKY VIDEO: https://youtu.be/ogVJZ9a_9Qs 
NEON SKY VIDEO: https://www.youtube.com/watch?v=9bFVb2q-U4s 
Added feature: 
As a special fun feature we have created a Boy's Heart page on daintees.co.uk website which is dedicated to the album. 
There is an added facility where folks can email a school photo to lilactree@me.com, which we will collect and present on the page, with the plans to collage a special poster with them; really looking forward to seeing your school photos ha ha! 
Can't be any worse than ours on the front cover eh?   PS: all of ours were taken 1971/72. Our drummer Charlie's was taken in 2010, but at least he has inherited 3 new uncles. 
FB Live Stream gigs to continue… 
Live Stream gigs from my FB homepage will continue up towards the spring, folks seem to be enjoying them and it's such an honour providing a little comfort to good folks who've had a shocker of a year. 
We will be blessed to have Anna at the helm, she' s been so supportive and a rock for all of us, reading out the requests and lighting the candle, keeping an eye on me getting carried away, managing the sessions beautifully. 
The next livestream show will be Sunday 7th February at 8pm 
https://www.facebook.com/mgstephenson/ 
Thank you so much for your time and support, 
Yours in truth 
Martin xxx 
BandCamp - https://daintees.bandcamp.com/  
Facebook - https://www.facebook.com/DainteesBiz  
Facebook Group - https://www.facebook.com/groups/getgetgone 
Website - https://daintees.co.uk/