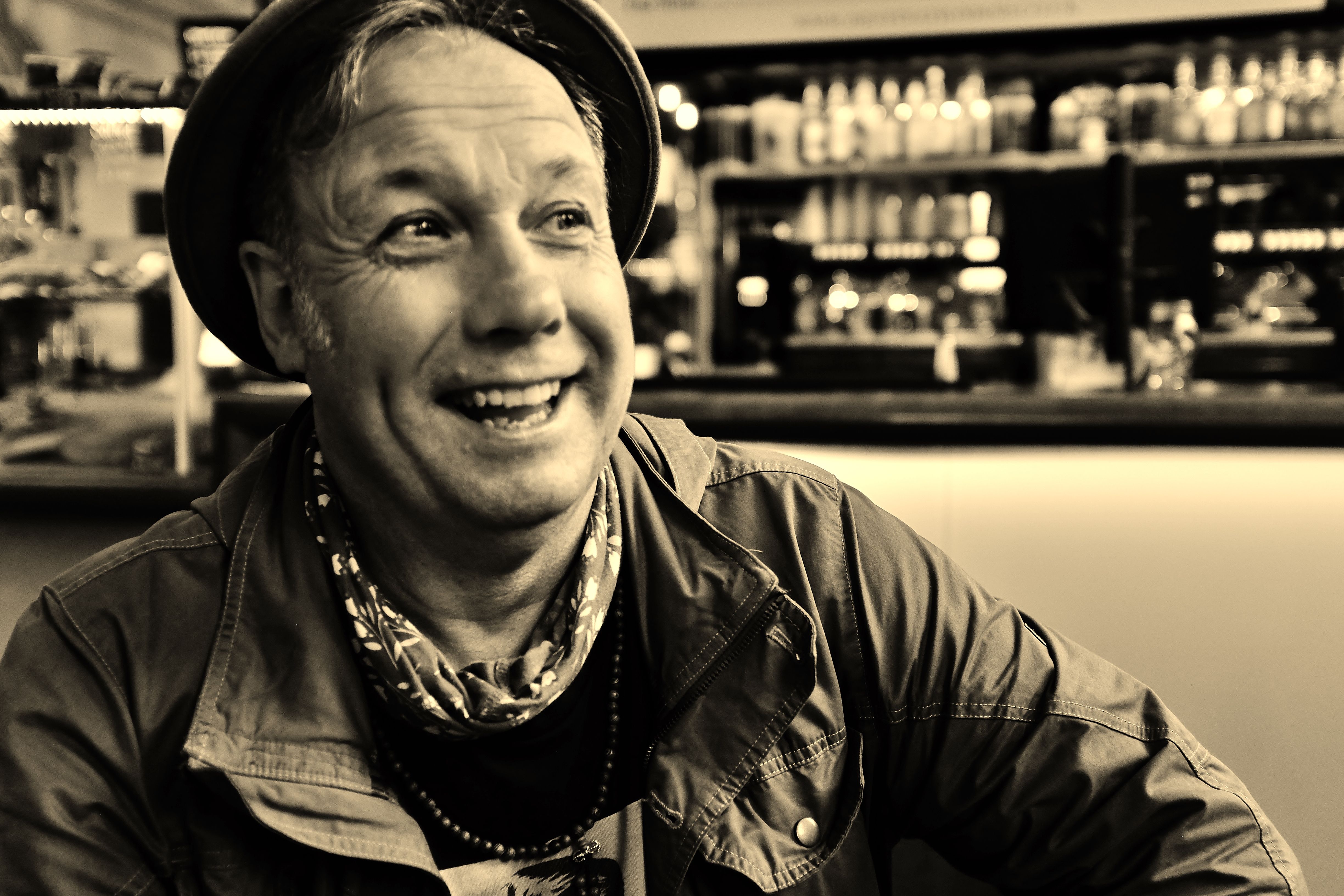 Born in Durham, singer/songwriter Martin Stephenson is touring once more with his backing group the Daintees. He rose to prominence in the late '80's after starting out aged 15 as a busker in Newcastle, now he is bringing his music to a new as well as existing audience. As I found out when I chatted with Martin whilst he sat outside his house, he would much rather feel at one with his audience than they put him on a pedestal. 
As a table-tennis playing eleven-year-old he was introduced to the music of Santana, Frank Zappa and Leonard Cohen, before modulating to Punk and then New Wave in his mid-teens. His introduction to live music was Steve Harley & Cockney Rebel thanks to his sister. It was much the same eclectic mix when it came to learning the guitar as he told me. "I bought a number of books on the different styles, like Spanish guitar techniques, etc. After I while I paused to go and make a coffee and it was then the tunes came into my head and I started writing" 
I wondered whether he could allocate time for writing or whether it was when the muse was there. "There is no way I can write on demand it is very much when the muse ascends, and I never know when that inspiration will happen. I must write from my subconscious, that phrase or pattern of notes I hear that stimulates something. The last thing I would want to do is write from my ego, would much rather pass the binary system and channel things. 
Martin & The Daintees have always been known for their incredible range of styles, with each album covering a multitude of genres, tempos, and moods. In the early days, the band toured with the likes of Aztec Camera and The Bluebells. In 1985, they became Roy Buchannan's backing band on a month-long tour of Europe and the following year joined John Martyn on his 'Piece by Piece 'tour. As a solo artist, Martin also toured around this time with such artists as Hothouse Flowers and Janis Ian. 
But then he became disillusioned with the music industry and left that world behind to live in the Scottish Highlands, the world of music he sought was probably the egoless world he had found as that fifteen-year-old busker who had travelled to Newcastle with his guitar & case. "Just after I started playing a saxophonist & a couple of other horn players wandered up to me asking if they could jam with me, I just said I've never played with others – he replied " play your guitar we'll do the rest"  and soon there was a circle of 50 folks surrounding us, my case filled up to the brim with money, soon they set about to leave and I said "what about the money"  he looked at me, checked the blue sky and smiling remarked… "keep it, we'll earn some more! 
There was so much money in that case I had to shut it tight and carry the guitar home separate and immediately." 
What, did your mum think about the busking? "Well, we did end up on the same bus once, she slipped down in her seat, so nobody connected her with the lad with ripped jeans."  
2000 saw the reformation of the Daintees, to this day Martin splits his time between solo and small collaborative projects with band albums and annual celebratory Daintees UK tours. I asked Martin what the audience could look forward to: "What I want is connectivity and the audience to be and feel a part of things. Just like in the old jazz gigs where band members simply get up from their tables and walk straight up on stage, love that idea." 
For you chance to see Martin & The Daintees, please go to: -.https://daintees.co.uk/shows